Excellence is our cornerstone.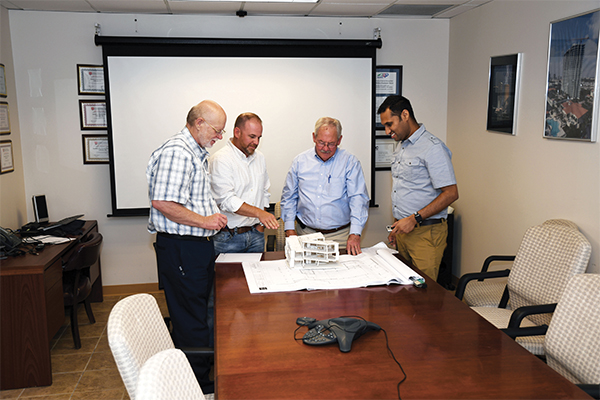 Our Company
For over 30 years, our team of seasoned and experienced professionals has built some of the most recognized concrete structures in the South. Our dedication to getting the job completed on time and on budget has allowed us to participate in some of the largest and most ambitious structural concrete construction projects. Built on the foundation of extraordinary innovation and experience, American Structural Concrete is recognized as a knowledgeable consultant, a trusted partner and an innovative industry leader.
When you need a structural concrete job done on schedule, safe and right the first time… you talk to the professionals at American Structural Concrete.
Our Story
Our President, Brack Maggard, is highly respected with an excellent reputation.  His experience in structural concrete spans over 40 years and his knowledge is regularly called upon by both clients and industry professionals seeking advice and insights to complex concrete construction problems. Brack and his world-class team have completed hundreds of structural concrete projects across the country with a commitment to always delivering the highest quality work on time and within budget.
American Structural Concrete's continued growth and expanded capabilities and service area are attributed to developing trusted relationships while delivering value-engineered solutions. Our customers know they can count on us to deliver best-in-class Traditional Form and Turnkey Frame, Hybrid Parking Deck, Tilt-Up, Industrial and Precast structural concrete solutions.
These capabilities, combined with the newest technologies and construction techniques and our experienced project managers, position American Structural Concrete at the forefront of structural concrete construction.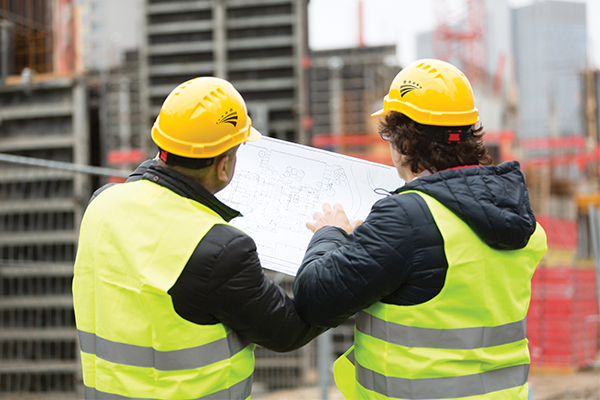 Our Culture and Values
The ability to keep our promises drives American Structural Concrete's success. We always do what we say we'll do and our clients sleep easy at night knowing their concrete partner is reliable and trustworthy.
Having a great team, clients and partners makes all the difference. Even after the millions of yards of concrete formed and the thousands of years of collective experience, American Structural Concrete continues to earn its stripes every day on every project.
Safety
American Structural Concrete is an industry leader in safety. Not only is it one of our core values, it's how we do business. Our OSHA trained Project Managers, Superintendents and Safety Coordinators ensure every job site is safe and that every team member goes home safe after a good day's work.
Our safety record is one of the best in the industry with a current MOD rate of 0.84 and a recordable incident rate of 2.12– both well below industry averages. This commitment to safety has earned the company the Associated Builders & Contractors prestigious STEP Gold Award the last two years, which measures the company's commitment to safety, training, and safety program statistics. Plus, American Structural Concrete's bilingual Safety Team has over 60 years of experience in the concrete industry and is committed to running safe, clean job sites with a zero-tolerance policy and weekly and daily safety meetings.